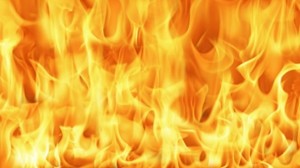 You are unique in all the world. But…do you compare yourself to others? Do you watch reality TV shows like The Bachelorette or Keeping Up With the Kardashians? Are you keeping up? Or do you feel as if you have fallen behind? Do you have a fabulous wardrobe? Are you attending trendy events? Are you being pursued by a number of attractive, eligible bachelors? Maybe you're tuning into home improvement shows or viewing outrageous real estate for sale? Do you look around your home and think, "What a dump!" STOP IT! Stop comparing yourself to others in a negative way! When you feel envious of other's success, you can quickly decrease your own happiness. You can make yourself feel like a failure. Yes, you. STOP IT! When you feel the negative emotion of envy or jealousy, you lower your personal vibration. You actually put yourself in a vibrational place where you will attract what you don't want …to fail. You will not attract that success you desire by thinking of yourself as less than others.
However, positive comparison is a different story. It can be helpful if you're comparing yourself to another by admiring them rather than being jealous of their success. It's a different vibration. When you admire, you are adjusting your vibration to match that of your successful friend. When you admire, you also imitate. Remember, imitation is the most sincere form of flattery. If your friend is being promoted, study his habits and behaviors at the office. What does he do to create that success? Is he responsible? Innovative? Helpful? Emulating him may help you. Or what about your friend who is the picture of perfect health? When you compare your habits to hers you may realize why. You may notice that she takes a walk every day at lunch while you sit at your desk and munch on snacks. Join her for a walk. If you want to be like her, do what she does.
Note the similarity or dissimilarity between your actions and the actions of others. If you want to have more of what they have, do more of what they do. Learn from them. They have something you want. How did they get it?
When you compare yourself to others in a healthy way it can fuel your determination to become more successful. This is one of the reasons why groups like Alcoholics Anonymous and Weight Watchers help so many people to achieve their goals. It is positive comparison.  We begin to think, "If they can do it, so can I!" We see that it is possible to achieve what others have achieved. We begin to change our beliefs about what is possible. We see better when we stand on the shoulders of those who have been there before us. Believing it is possible makes it so. When we compare ourselves to others in this way, we fuel the fires of our determination to do better; to be better.
And consider this…the images you watch on TV and in social media affect your view of your world and your place in it. They help to create your beliefs about your reality and it is not always a positive influence. If you really want to affect your reality, turn off the TV and all those outside communication devices. Or do a little research on the people you want to emulate. They may have lessons for you. And, most of all, I invite you to go within. The images are far more fascinating and beneficial to you. And your imagination is always the best source of fuel to feed your fire.