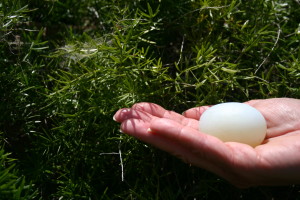 We are always making up stories about ourselves. We tell stories about our lives and share stories from our past. Sometimes they are not the best stories. We may focus on our failures and disappointments. We think about what we did wrong and the mistakes we made. We repeat stories that hurt us. We think we are reporting the "truth". We believe we are a victim or a perpetrator instead of a hero.
What if you were to tell yourself a story about a perfectly successful day? What if….? And what if you continued to tell yourself such stories day after day? You're making everything up anyway! Why not make up a happy story where you are the hero? Reality is just a reflection of your beliefs which are a result of your thoughts.  By creating a practice of thinking positive thoughts you begin to change your beliefs and as a result, your life changes and gets better. Each one of us creates our own reality by the story we tell.
If your story isn't working for you anymore because it makes you feel anxious or angry or sad, you can choose to write a new story. Perhaps you've realized that you've been living a story that others have written. Creating a new story gives you the power to feel the way you want to feel about your life. Who else can give you that power? Who is in charge of your life?
I invite you to write a success story about any goal you have in mind. Think about ten aspects of success as you imagine this story. Fill in all the details that create passion to complete the goal. Get in touch with the feelings as you imagine the results. Remember in the magical world of creation, there are no restrictions of time or space. Create a vision of your life…the past as well as the future.
You are the author of your life. You are the one who is in control of your story. You can choose to break free from limitations and negativity by changing your perceptions about what is possible. As a creative spirit, you can give voice to the best story you can imagine…your soul's journey. You'll be surprised and delighted by the results.
If you need help with your "Story Medicine", I am happy to be your guide.