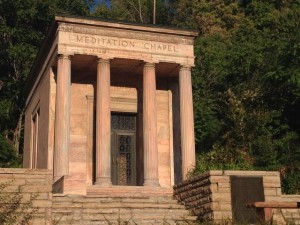 So maybe life isn't going as you expected. The year is half over and those New Year's resolutions have not panned out. Maybe you regret what you've done or maybe you regret what you didn't do. Maybe that job you were hoping for didn't come through. You didn't even get the rejection call from the employer. Or maybe that man you've been dating did make the rejection call. Maybe you can't pay your rent and you don't know what to do next. Any one of those things can send us into a feeling of overwhelm or panic. We look for answers. We ask, "how did this happen?" We consider all the things we did wrong. We determine many ways to blame. We think of all the ways we may be able to fix the situation. And sometimes we can't think of any way at all. When this happens, we experience "analysis paralysis." And then nothing happens. We can't take action. Our analysis of the situation has literally paralyzed our ability to act.
When we experience regrets about what we could have done; should have done; or what would happen if we had done…we dwell on all the negative aspects of the situation. We focus on everything we perceive to have done wrong. We judge ourselves and others. We assign responsibility for the situation. CouldaShouldaWoulda World is not a place you want to visit! Remember you did what you did with what you knew at the time. You made choices. Your life is a reflection of your choices.
We would all be better served if we chose to concentrate our efforts on changing just one aspect of our thoughts and actions. When we spend our time thinking about all the things that we need to change, it's impossible to focus on taking constructive action on just one thing. When we focus, everything is much easier to accomplish.
You don't need to address everything at once…you just need to focus on one thing! And do you know what that one thing is? The one thing you can do to influence your outside world…is to go within and to focus on what you want! This one thing is the most powerful and influential thing you can do. Ralph Waldo Emerson says, "Do the thing and you will have the Power."
We all have the ability to do the thing. You are born with an imagination and desire. You have gifts, skills, talents and abilities. It's an inside thing. Using your ability to visualize, imagine, pretend and experience, you create your life. You determine what you want. You have the ability to make the choices to create the actions which bring the experience into your reality.
Stop analyzing what you are doing wrong. Let go of the regrets. Kiss the blame goodbye. And begin again in this moment. Remember the only time there will ever be is this now moment. Now go within. Focus. Do the thing.