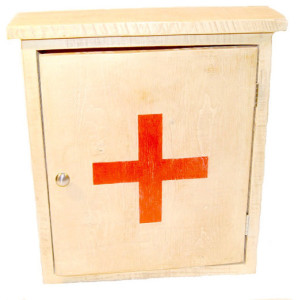 The essence of all you appreciate is constantly flowing into your reality. As a creator, you create with your thoughts. When you are thinking about what you like or enjoy, you are in the process of creating more of it. When you become more aware of the moments of your life, you engage your senses. You are grateful in the now moment. You appreciate the good that is happening now or you recall the pleasant memory of the past. When you are in this state of awareness, your brain is producing neurotransmitters like serotonin and dopamine.
When you are feeling grateful, an area of your brain stem region produces dopamine, which increases your enjoyment of what you are experiencing. In addition, when you are feeling gratitude toward others, it increases activity in social dopamine circuits. You enjoy people more and social interactions are more fun. Another area of your brain, the anterior cingulate cortex is busy producing serotonin. This neurotransmitter affects your mood; your appetite and digestion; your ability to sleep; your memory; and your sexual desire and function. Serotonin inhibits impulses so you are better able to control your bad habits. When you are depressed, you lose control. Anti-depressants such as Wellbutrin and Prozac boost the neurotransmitters dopamine and serotonin.
In his book, The Upward Spiral, Dr. Alex Korb addresses the research which has found that gratitude is a powerful anti-depressant. He acknowledges that scientists don't fully understand depression, but they know it relates to neurotransmitters produced in the brain.  Depression also relates to the prefrontal cortex, which is used for critical thinking and decision making. In addition, the limbic system is involved. This system includes the emotional center of the brain, the amygdala; and the hippocampus, which plays a role in the formation of new memories. Depression affects brain functions which inhibit our ability to heal.
Korb explains how we keep ourselves in a downward spiral when we focus on negative thoughts. Anxiety about the future and worry about things we don't want reinforces the depressed brain. Remember, you must focus on the now moment, the only moment there is. Bad memories or self-criticism about past behavior are in the past. Let go! You must focus on what you want, not on what you don't want! Why spend your valuable thought energy on creating negative circumstances which create negative emotions?
Pay attention. Focus on gratitude for your physical body. Acknowledge that it is constantly in your service, no matter how you treat it. Focus on gratitude for your loved ones and their presence in your life. Feel the love. Focus on gratitude for the experience of life. Appreciate your talents, skills and abilities. Know that you have within you everything you need to create the life you want. You can choose to focus on gratitude and benefit from the positive effects in your brain and your physical body. You can choose the upward movement. You can rewire yourself so that it's easier to feel the positive emotions which produce positive results.
Melody Beattie says, "Gratitude unlocks the fullness of life. It turns what we have into enough, and more. It turns denial into acceptance, chaos to order, confusion to clarity. It can turn a meal into a feast, a house into a home, a stranger into a friend. Gratitude makes sense of our past, brings peace for today, and creates a vision for tomorrow."
Apparently, gratitude is a better anti-depressant than Prozac or Wellbutrin. And gratitude has no negative side effects!