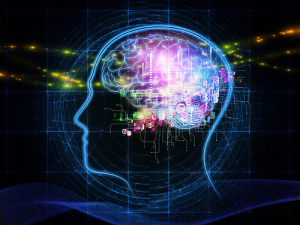 Have you ever felt like you were losing your mind? Or that you couldn't control your thoughts…repeating hurtful comments or reviewing painful experiences? Or maybe you're feeling fearful and worrying about the future? Perhaps you'd like to learn a little more about your mind so you're better able to find yourself. Did you know that your conscious mind accounts for only 12% of your mind? The other 88% is subconscious. The mind is very much like an iceberg where most everything is happening below the surface of your awareness.
Your conscious mind is responsible for retaining and remembering the events and feelings of the last hour and a half. Just 90 minutes! Awareness is a function of your conscious mind. The other functions are logic, reasoning and willpower. Information is received by your conscious mind from your environment and your physical body. We are continually bombarded by these bits of information from the outside world. However, the most influential source of information comes from the "knowns" within your subconscious mind. And what is a "known"? Exactly as you might think…it's something you know and are familiar with; you have learned it, you understand it and are comfortable with it. A known can be a negative or a positive.
Part of your conscious mind is your critical area of mind. Before this critical area of mind is developed, everything we experience just is.  We accept it all as Truth. About the age of 7 or 8 (the time when we begin to question Santa Claus and the ToothFairy), the permanent filter has been installed. The critical area of mind acts as a waiting room. Containing memories of approximately the last 24 hours, this area of your mind is where you analyze information based on your conditioning and belief system. After analyses, the accumulated bits of information are processed when sleep takes place or when consciousness is in abeyance, as in the hypnotic state. Some are allowed to go into modern memory, becoming a known; others are discarded or vented out through your dreams. Your motivation comes from the knowns in your modern memory. These positive and negative knowns create your lifescript.
Also within your subconscious mind is the primitive area of mind. It includes all primitive memory, including genetic heritage and evolved learning and conditioning. It operates the survival mechanisms of life triggering the fight/flight reaction when needed. It also controls the autonomic nervous system which operates the automatic functions of the body such as heart beat, respiration, digestion, cell reproduction, growth and healing.
Now that your conscious mind, that little 12%, is overloaded with bits of information, consider that your subconscious mind has everything under control. It has been busy with the extraordinary job of keeping you alive, and is now in the process of analyzing this information as it creates a new network of knowns in your modern memory. This process will be completed when the conscious mind becomes unconscious during sleep.
When the conscious mind is asleep, it is not capable of receiving. It is only dropping the accumulated bits of information into the modern memory, passing them through the filter and then venting them through dreams. During hypnosis, the conscious mind is not unconscious. Positive bits of information can be downloaded and accepted as knowns. The release and acceptance of information takes place instantly.  And through hypnotic suggestion, the venting process can begin. A suggestion given in the hypnotic state is much stronger than one given in the conscious state because it moves quickly from the critical area to the modern memory.
Hypnosis creates a path that allows access to the subconscious mind, the 88% of your mind that is controlling your behavior, your motivation, your pleasure and your pain. Using the power of hypnosis, you can create changes in your behavior by changing your knowns. You can replace pain with pleasure. You can re-write your lifescript. 100%.