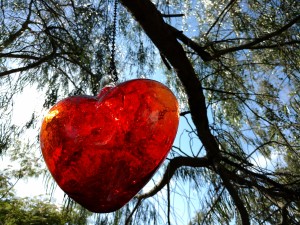 It is said that we die twice. Once when we take our last breath. And once again when no one speaks our name. I will speak her name. Florence Anne Rowley deKoven.  I am her daughter and she lives within me. Like all children, I know the sound of my mother's heartbeat…from the inside. Her heart stopped beating on January 3, 2018. She celebrated her last New Year's Eve and then made the decision to leave this physical earth. She refused food. It was no longer needed. The next evening her temperature had dropped. She was calm and comfortable and settled in for a good night's sleep. She awoke in the morning, greeted her caregivers and waited for them to leave her room. When they returned, she was at peace. Ninety-three years of life had come to an end.
No one ever expected her to live for almost 12 years after Dad's passing. After 64 years of marriage, they were inseparable. Yet, she was not done. Sometimes I wondered why. Her physical condition was severely damaged by numerous strokes. Her one act of autonomy was her ability to feed herself. She could no longer speak. Her mental condition deteriorated year after year. Dementia reigned. Regardless of the physical limitations, her emotional and spiritual growth continued. She became more loving.
Florence was born on July 7, 1924 in Connecticut. She was at home in the woods of New England. As a child, she was a bit mischievous. She didn't like school. She played hooky. She took the last piece of pie and then denied doing it.  She loved her two sisters and her brother. They were her lifelong best friends. She was their "Sissy" and everyone in the family called her by that name. She also loved dogs. In fact, she loved so much that when Tessie, our family Pug passed away, Mom vowed to never get another. She said it just hurt too much to lose a dog.
When she was just 17, she married my father. They adored each other. She was not easy, but he loved her. Their life together was happy and filled with adventure. She would follow him anywhere. And she did. In a Cadillac. In a pickup truck. On the back of a motorcycle (at 72).  I know that Dad has been patiently waiting for her to join him. Waiting for almost 12 years. Knowing that they are together now makes me smile. Everything is okay.
Even though I am relieved that Mom has passed on, I still feel grief.  I am experiencing sadness and loss. I've cried. But when you've cried for nearly 12 years; when you've experienced her journey through and graduation from Hospice twice… the tears diminish. The pain lessens. When you experience "a long goodbye", you learn to accept. And you have the wonderful opportunity to say thank you. You're given more time to talk and share and laugh. You come to understand more…about your loved one and about yourself.  You are witness. You get the opportunity to love deeper than you believed possible. Love becomes unconditional. You are blessed with knowing that life is a journey made richer and more beautiful by the love you share. You touch eternity.
This woman, my mother, was not easy. We struggled with each other. It wasn't until she had lost her mind that she was able to speak her love. I always knew she loved me but it made me really happy to hear it. Not just once, but over and over again. "Daughter, daughter! Love!"
Your mother is your first teacher. Florence deKoven taught me about love. She taught me how to love…even when it's difficult.