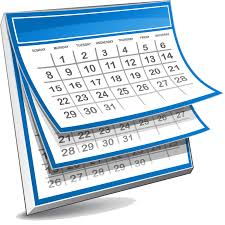 As the year begins to wind down, it is a good time to reflect on what has happened this year. Consider what your life looked like last January. And now consider how your life has changed since then. What is different? Where are you now? How did you get there? Is it where you want to be? If so, or if not, maybe there are some things you could still accomplish this year.
Your life experience is constantly in a state of flux and change. Nothing remains the same. And I will remind you…you are making the choices that are creating your life experience. You are directing your soul's journey. Your actions and reactions to your life experience are based on your limited ego's beliefs about the way things are.
What New Year's resolutions did you make? Did you achieve these goals? Or did you decide to give up on them? How did you get derailed from your original mission? What changes did you make? Are you happy with the decisions you made?
Often we set goals that are not fueled by passion. If it is a goal that we think we "should" accomplish, we may not have the necessary drive to succeed. Or maybe our goal changes as we become more knowledgeable about what it is we are doing. Goals do not have to be set in stone. They can be more liquid and malleable. They can grow and change as you grow and change.
Now is a good time to consider what to do next. Ask yourself, "What are my new goals and dreams?" When you do this, consider a holistic view of your life. Consider Body, Mind and Spirit. Look at all of these areas of your life separately:
Physical Health and Energy. Nourishment. Exercise. Rest.
Home Environment. Creating a sacred space of safety and comfort.
Play. Pleasure. Passion. Sexuality. Creativity.
Confidence and Personal Power. Abundance. Career.
Love of Self. Love of Others. Inner Peace and Acceptance.
Communication and Expression of Thoughts, Ideas and Feelings. Sharing of Self.
Going within to gain intuitive knowledge. Use of imagination and intellect.
Connection with Spirit. Oneness with All. Following Your Path.
Is there anything left undone in any of these areas? Is there anything that you need/want to let go of? Any limitations or fears? Any resentment or disappointment? Do you need to forgive anyone…including yourself? What needs your attention? When you give attention to the things standing in your way, you are able to find a way to get around the obstacle. Letting go of the things you no longer need in your life makes way for new and better things to appear.
You can make a commitment to do just three things between now and the first of January. These three things can help you to become a better you to begin the new year. You can honor yourself and your goals by laying a solid foundation to create an environment for you to thrive. You can start right now. There is no need to wait for the calendar date to change. There will never be a time when it is not now.