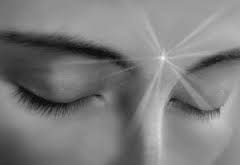 Even if you don't play golf, you have probably heard of Jack Nicklaus, the professional golfer who is nicknamed The Golden Bear. He is widely regarded as the greatest golfer of all time, having won a total of 18 major championships during the past 25 years.
And whether you play golf or not, you can benefit from one of the techniques Jack Nicklaus used to become such a great golfer. Obviously, Nicklaus has certain athletic abilities which he has refined and developed. He has done the physical work to become great. He has also done the mental work. Not only has he used his subconscious mind to stay focused and visualize the desired outcome, he has used his subconscious as a sports clinic. There is a story told about a dream he had when he was not performing well. When he analyzed the dream he figured out why his game was off. He had a dream where he was really owning the links; playing better than he had in a long while. After analysis, the champ realized that in the dream, he was gripping his club differently than he was doing in real life. He said, "I tried it the way I did in my dream and it worked. I feel kind of foolish admitting it, but it really happened in a dream."
Your subconscious mind knows more than your conscious mind. You can trust it to guide and direct you. Besides, it's going to do it even if you don't trust it! Your subconscious mind is the 88% of your mind that is directing your motivation and behavior. It is also your goal-achieving machine. Your subconscious mind speaks to you in images. You can also speak to and direct your subconscious mind through images.
Dr. Denis Waitley has done studies where athletes are connected to a biofeedback machine during visualization. When they imagine going through a practice or performance, the studies show that the same muscles are engaged as if they were actually doing the exercise. Remember, the mind doesn't know the difference between what you imagine and what you perceive as reality. Using hypnosis, guided imagery and visualization trains the mind to achieve automatic reactions and responses. When doing this, all senses are engaged. Effective visualization uses sight, sound, taste, touch and emotion. This can give an athlete (or anyone!!!) a renewed level of self- confidence.
The meditative state which is achieved by self-hypnosis allows one to give instructional self-talk to improve specific techniques or skills, athletic or otherwise. Well-known sports figures Kobe Bryant, LeBron James and Tiger Woods all have meditation practices. Tell yourself, "Keep your knees bent." "Chin up." "You can do it." According to sports psychologist Antonis Hatzigeorgiadis, "The mind guides action. If we succeed in regulating our thoughts, then this will help our behavior."
When Jack Nicklaus had his dream, he trusted himself and his own inner guidance. He acted on his inner wisdom. When you go within, (whether in the dream state, the meditative state, the hypnotic state, whatever you want to name it state) you transcend conscious thought. You achieve a heightened state of focused concentration, effortless calm and confidence. You let go of the outside reality as you know it. This state of mind keeps pressures and distractions from harming you. When you go within, you know everything. This is the beginning of dreaming and from this point you can direct the dream. Trust yourself. Believe in your dreams.